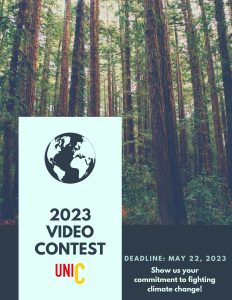 UniC Network is launching a contest to highlight the implementation of our members' climate action projects.
From May 1, 2023 to May 22, 2023, you can create a short 2 minutes video to present your project.
3 prizes of $200 CAD awarded to the 3 members who best meet the competition evaluation criteria.
The UniC Network Team will evaluate each of the videos, based on the criteria presented for selecting finalists.
The winning videos will be announced the week of June 5, 2023 and will be shared later by the UniC Network.
For full details on the contest criteria, check out our newsletter!
*For UniC members only. To join UniC Network, become a member.