Team 1: Environment and Climate Change Education Project (Haiti)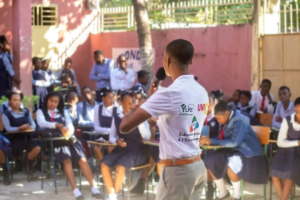 Currently, an environmental and climate change education project is underway in Haiti. In particular, 5,000 students from more than 50 schools have been trained on ecological gestures, risk and disaster management and environmental citizenship.
Team 2: Project of sensitization and reinforcement of the resilient capacities of the populations of the locality of Maroua in front of climate change (Cameroon)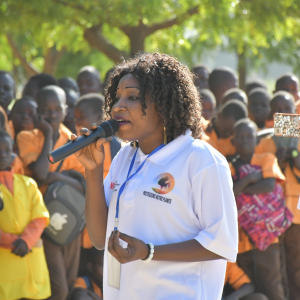 The project leaders organized an awareness campaign for students. They implemented training on climate change resilience strategies and organized reforestation in two vegetation-free schools.
Team 3: Climate, Health, Action! (Canada)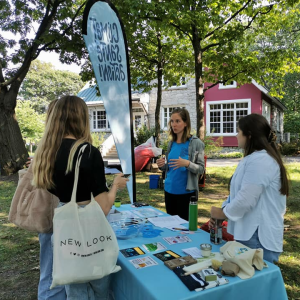 Organizers began phase 2 of the awareness and mobilization campaign led by students from different health science programs in collaboration with the Coastal Research Chair.
Health was at the heart of the fight against climate change at ULaval. The goal was to mobilize students and faculty with:
– Creating a mobile and interactive kiosk with climate-flavored games;
– My teacher is a climate champion" challenge
– Climate justice and health event
Team 4: Immediat-Eau (Haiti)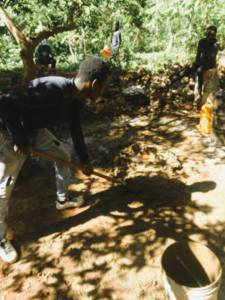 This project aims to implement a device that collects rainwater from roofs during rainy episodes to store it and distribute it during dry episodes.
Team5: Revegetation of the Grand College of Saint-Médard (Haiti)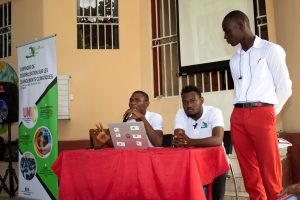 This project aims to green the Grand College of Saint-Medard. Organizers provided training sessions for the community on the different issues of climate change and the need to adapt to the different consequences. They also landscaped the campus (trees, flowers, grass) to achieve better air quality.
The UniC Network does not authorize the distribution of images/content of children or minors if no prior approval has been made by the UniC Secretariat (info_unic@ulaval.ca).